At

 

Back in Motion Physical Therapy, our focus is to change people's lives by providing pain relief and improving their quality of life.
What makes

Back in motion 
Physical Therapy so unique?
Hands-on physical therapy by a clinician who works one-on-one with you during your therapy sessions.
Highly personalized care that's precisely right for you.
You'll usually see the same therapist at every visit, leading to more personalized and effective care.
We have nine convenient locations to serve you.
We offer extensive patient education programs to help you prevent reinjury.
We open early and close late to accommodate almost any schedule.
Our staff has over a century of combined experience to draw from to help make sure you get increased function and effective pain relief.
Suffering from pain or stiffness and don't know why? Identify where you are in pain and click on the corresponding white circle to discover different conditions that might be the cause of your pain.
There are many things that physical therapy can do for people with neck arthritis. But you have to be open to trying physical therapy in order to get the benefits it can offer.  Neck arthritis is also called cervical spondylosis, and it affects a huge percentage of...
The answer to this question might not be apparent at first glance. In fact, there are many issues that can trigger chronic tension headaches, but a physical therapist can help you determine which issue(s) are affecting you. Tension headaches occur when muscles in the...
According to experts, shoulder pain is the third most common kind of muscle and joint pain complained about at the doctor's office. It accounts for over 4 million doctor's visits in the United States alone. There are several reasons that a person might be experiencing...
A shoulder impingement is a painful condition that happens when tendons and muscles in your shoulder rub against bones or other soft tissue. The shoulder pain can be severe enough that it makes it difficult to work, participate in sports or perform everyday tasks. And...
Your physical therapist has examined your painful elbow, and they have determined that you have golfer's elbow. Then, they proceed to create a treatment plan for you that includes golfer's elbow exercises, which confuses you a bit. Didn't moving your elbow too much...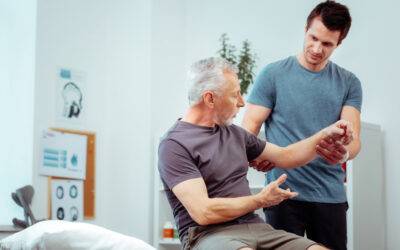 The specific techniques and steps involved in your Tommy John surgery rehab will be unique to you. But there are general phases that will be involved in the recovery process. Tommy John surgery is also called ulnar collateral ligament (UCL) reconstruction, and...
Many people think that golf is less likely to cause injuries because it's not a body contact sport like football or rugby. However, swinging a golf club can lead to injuries in your hands and wrists.  Hand and wrist injuries can develop in professionals, too, not just...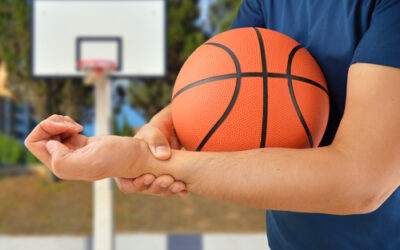 Rotating your hand is something you do every time you turn a doorknob. However, commonplace tasks like this can cause you to hear grinding noises in your wrist. They can even cause pain in some cases.  The exact cause of wrist grinding when you're rotating your hand...
For many women, finding out they're pregnant is one of the happiest times of their lives. After all, pregnancy can have a lot of perks. Feeling a regular glow of contentment and getting closer to loved ones, for instance. However, there can also be some drawbacks to...
Both lower back pain and hip pain are common enough issues in the U.S. However, you might be wondering if you're likely to develop this combination of pain yourself.  The answer is that developing lumbar (lower back) pain or hip pain is likely. One medical study...
Knee replacement is a surgical procedure intended to repair a knee that has been damaged by arthritis or a knee injury. Metal and plastic parts are used to replace the kneecap as well as the ends of the bones in the knee joint.  People who find they can no longer...
Physical therapy should be an important part of treating a knee injury from a car accident. If you notice pain, tingling, or weakness in your knee after an accident, you should seek help from a physical therapist as soon as possible.  From there, the goal is simple:...
No Results Found
The page you requested could not be found. Try refining your search, or use the navigation above to locate the post.
We are here for you,
first and foremost.
That's why we take the time to make sure you understand why you're experiencing your pain and explain our approach to your treatment. Through this communication and education, we can help you achieve your rehabilitation and/or physical fitness goals. We're a team of licensed, physical therapists and physical therapist assistants committed to state-of-the-art care and dedicated to your success. Many of today's most common conditions can be treated or corrected with modern physical therapy techniques. When you need help for pain, injury, headaches or stress, you deserve professionals who understand what you're going through. Our helpful, caring staff goes much further, offering you personalized attention, respect and understanding.