At

 

Back in Motion Physical Therapy, our focus is to change people's lives by providing pain relief and improving their quality of life.
What makes

Back in motion 
Physical Therapy so unique?
Hands-on physical therapy by a clinician who works one-on-one with you during your therapy sessions.
Highly personalized care that's precisely right for you.
You'll usually see the same therapist at every visit, leading to more personalized and effective care.
We have nine convenient locations to serve you.
We offer extensive patient education programs to help you prevent reinjury.
We open early and close late to accommodate almost any schedule.
Our staff has over a century of combined experience to draw from to help make sure you get increased function and effective pain relief.
Suffering from pain or stiffness and don't know why? Identify where you are in pain and click on the corresponding white circle to discover different conditions that might be the cause of your pain.
Neck Pain
Pain and stiffness in your neck can make it difficult to turn your head or look up and down.
Shoulder Pain
Shoulder pain not only limits the use of your shoulder, but it can limit the use of your entire arm.
Elbow Pain
Pain and stiffness in the elbow can keep you from enjoying your favorite activities.
Wrist Pain
Wrist pain by itself is a problem, but it frequently affects your grip strength and the use of your hands too.
Hip Pain
Hip pain can limit your ability to move around and accomplish simple tasks or enjoy your favorite activities.
Knee Pain
Knee pain can make it difficult to do anything that involves standing, walking, running or jumping.
Ankle Pain
Your ankles carry the weight of your entire body. When they're in pain, it's hard to do anything that involves being on your feet.
Back Pain
80% of us are likely to develop back pain in our lifetime.
The answer to this question might not be apparent at first glance. In fact, there are many issues that can trigger chronic tension headaches, but a physical therapist can help you determine which issue(s) are affecting you. Tension headaches occur when muscles in the...
Tips physical therapists can offer to help you avoid back pain Is there a history of back pain in your family? Do you worry about developing debilitating discomfort in your back? If you answered yes to either or both of these questions, then working with a physical...
You go to pull open a door, and that's when you feel pain in your shoulder blade area. This type of scenario is very common. However, it's likely not the action of opening the door that's causing your pain.  Your shoulder pain is probably being caused by an underlying...
Do you have pain in your neck and shoulder that is also radiating down your arm? If you do, then your pain is likely being caused by a condition called cervical radiculopathy. Cervical radiculopathy is more commonly known as a pinched neck nerve, and medical...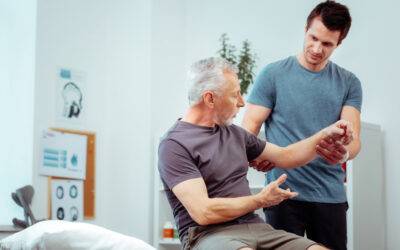 The specific techniques and steps involved in your Tommy John surgery rehab will be unique to you. But there are general phases that will be involved in the recovery process. Tommy John surgery is also called ulnar collateral ligament (UCL) reconstruction, and...
The easiest way to identify if your symptoms are those of golfer's elbow is where you're feeling pain. This condition causes pain on the inside of your elbow, so people feeling pain there likely have golfer's elbow or medial epicondylitis. However, you're not...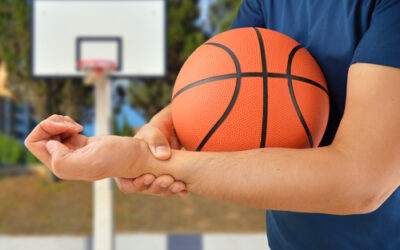 Rotating your hand is something you do every time you turn a doorknob. However, commonplace tasks like this can cause you to hear grinding noises in your wrist. They can even cause pain in some cases.  The exact cause of wrist grinding when you're rotating your hand...
If you develop carpal tunnel syndrome, you might be worried that you'll need surgery to treat it. Fortunately, many people with carpal tunnel syndrome can be treated without resorting to surgery.  Carpal tunnel is a common wrist problem in the U.S.; it's reported that...
Your hip hurts when you first wake up in the morning. Walking your dog every day has become a painful chore. Hip discomfort makes it hard to concentrate at work. These are all reasons why people might seek treatment for their hip arthritis. Hip osteoarthritis is...
Feeling pain at the point of your hip? Does it extend into the outside of your thigh? If you answered yes to these two questions, you likely have a condition called hip bursitis. It's estimated that 15% of women and 8.5% of men develop bursitis in one of their...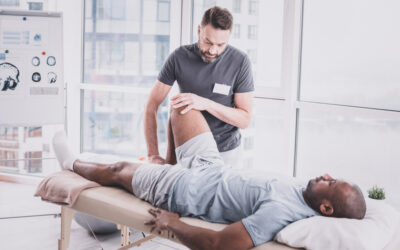 Having knee surgery can be traumatic for your body, and it can also lead to a long recovery period. Fortunately, physical therapy after knee surgery can help reduce your recovery time. There are several types of knee surgery that are commonly performed. However,...
A loud pop in your knee followed by severe pain are the symptoms of a knee ligament rupture, and such an injury can take quite some time to heal. There are four ligaments in your knee that help stabilize it. These are the anterior cruciate ligament (ACL), the...
Dealing with ankle pain isn't something that any runner wants to deal with. Unfortunately, far too many runners might be dealing with issues that cause ankle pain. Injuring yourself while running is something that approximately half of regular runners deal with...
Trying to increase your running mileage. Training for a 5K. Running regularly with a friend or family member. Ankle pain after running can make every one of these goals harder to achieve. However, you are far from the only person experiencing ankle pain. A...
The answer to this question is likely to be slightly different for each person, but a broad answer is that you're experiencing radiating pain from a lower back or pelvic condition.  Lower back pain is very common; research shows that it affects approximately 31...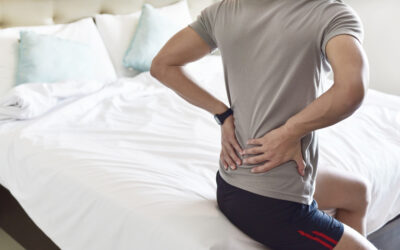 The answer to this question might be slightly different from person to person. For side sleepers, switching to sleeping on your back may be a better option when you have sciatica. People who already sleep on their back may find relief by sleeping on one side. ...
We are here for you,
first and foremost.
That's why we take the time to make sure you understand why you're experiencing your pain and explain our approach to your treatment. Through this communication and education, we can help you achieve your rehabilitation and/or physical fitness goals. We're a team of licensed, physical therapists and physical therapist assistants committed to state-of-the-art care and dedicated to your success. Many of today's most common conditions can be treated or corrected with modern physical therapy techniques. When you need help for pain, injury, headaches or stress, you deserve professionals who understand what you're going through. Our helpful, caring staff goes much further, offering you personalized attention, respect and understanding.